UNA EXTRAORDINARIA AVENTURA EN LA PUNTA DE TUS DEDOS CON EL VIDEOJUEGO DE LEGO® LA PELICULA VIDEOGAME PARA iPhone, iPad y iPod Touch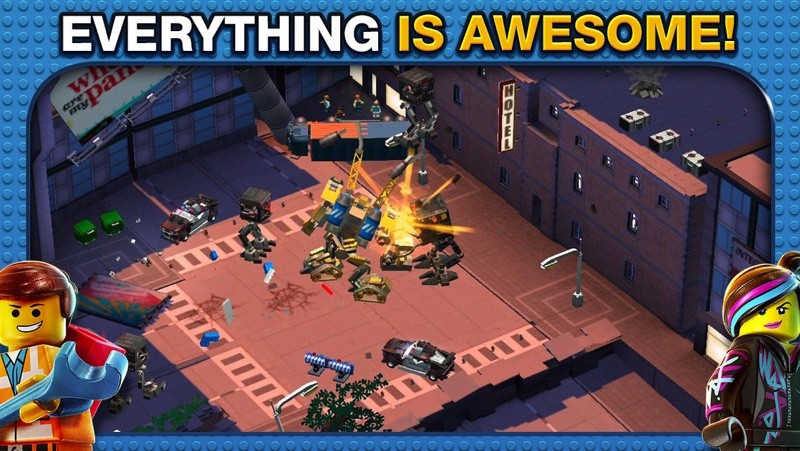 Warner Bros. Interactive Entertainment, TT Games y The LEGO Group anuncian el día de hoy el lanzamiento de The LEGO® Movie Videogame para iPhone, iPad y iPod touch, descargable desde la tienda de aplicaciones de Apple.
The LEGO Movie Videogame sigue a Emmet, un ciudadano promedio que siempre sigue las reglas, que es identificado por error como la llave para salvar al mundo. En el juego, los jugadores guían a Emmet mientras es reclutado por una sociedad de extraños en una épica búsqueda para detener a un malévolo tirano, viaje para el que Emmet está completa y divertidamente poco preparado.
Con una increíble mezcla de 90 personajes de la película, incluyendo a Batman, Superman, el Green Ninja y Gandalf, The LEGO Movie Videogame lleva a los jugadores en una aventura por fantásticos mundos en excitantes 45 niveles. Usando la opción para dos los tipos de control, Clásico y Touch Screen, así como el soporte de control, los jugadores coleccionarán y utilizarán las páginas instructivo de LEGO para crear un nuevo camino y emplear el poder de los maestros constructores para generar extraordinarias y virtuales creaciones de LEGO. El juego para dispositivos móviles también presenta el Nuevo e icónico estilo de animación que simula el actual movimiento de los sets y juguetes LEGO, así como se ve en la película.
Desarrollado por TT Games, The LEGO Movie Videogame estpa siponible en la tienda de aplicaciones de Apple para iPhone, iPad y iPod touch o en https://itunes.apple.com/us/app/the-lego-movie-video-game/id901999406?ls=1&mt=8